The Well is Dead, but BP (and Oil) Remains
The notorious Gulf oil well is finally dead. On Sunday, Thad Allen announced that the BP oil well, having caused the worst spill in history, was stopped for good on Sunday with a permanent cement plug.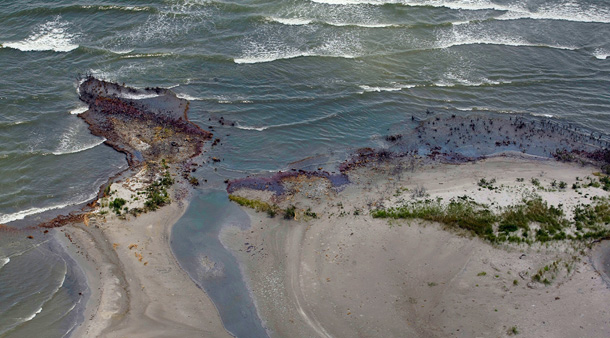 Once the application of the cement plug was completed, a successful pressure test was also administered and passed.
Although oil remains in the water and continues to wash ashore, residents of the region can rest easier knowing that well is no longer active.
So far, the oil spill has cost BP $9.5 billion in clean up. That number is separate from the $20 billion BP agreed to set aside for victim compensation.
Only adding to BP's problems is the organization known as the Public Employees for Environmental Responsibility, or PEER. The group is suing the U.S. Geological Survey, among other organizations, for falsely representing the severity of the oil spill to the public.
The main reason PEER feels they have the right to sue these groups is due to the lack of cooperation they are receiving in regards to reports and analytical information. The U.S. Geological Survey, for example, is withholding an important report released just after the spill that includes directions from political appointees. These reports are suspected to have heavily altered the presentation of how serious the spill was.
When the government's estimates, along with BP's, said only 5,000 barrels were leaking each day, other scientific estimates released at the same time acknowledged a minimum of 12,000 to 19,000 barrels leaking each day. These are the types of discrepancies PEER is attempting to verify.
Even though the oil has officially been stopped, BP's problems are only multiplying. Aside from their blame game with Transocean and Halliburton, they must continue to clean up their mess while keeping track of lawsuits such as these.
Visit http://www.PEER.org
2 Responses to The Well is Dead, but BP (and Oil) Remains