Apple's ongoing success with their new iPad is doing more than bringing in revenue for the technology giant.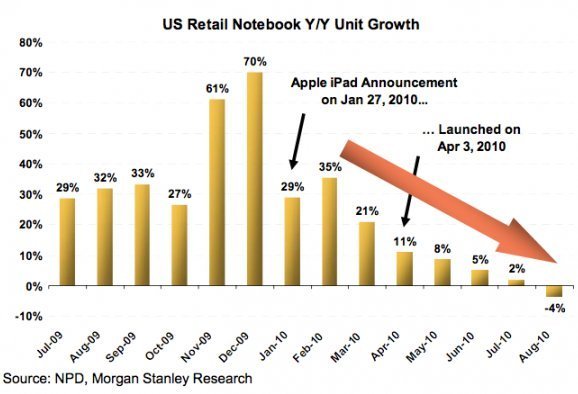 According to Best Buy CEO Brian Dunn in a Huffington Post article, the iPad has reduced sales of laptops by a startling 50%.
The success of the device is redefining the entire demographic for portable computing and providing a mid-range option for niche technology users. In other words, people who don't need the functions of a full computer can save money and enjoy an iPad.
There seems to be two main categories of consumers of these devices. First off are… Continue reading →