According to a BP internal investigation to be released within the next week or so, engineers working on the Deepwater Horizon Oil Rig when it exploded misinterpreted well data that clearly warned of the impending blowout.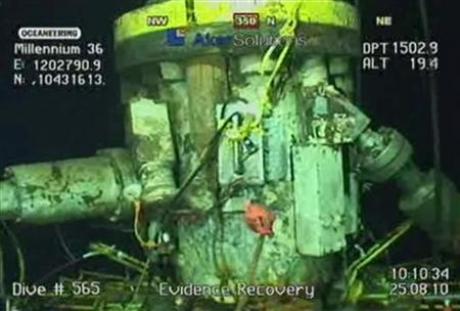 Their satisfaction with the test results not only led to eleven deaths, but to major damage of Gulf States and the largest oil spill in history.
When the pressure tests were approved, workers on the rig began replacing drilling fluid with seawater, a much lighter substitute. Natural gas unknowingly leaking into the pipeline could not be stopped by the lighter seawater. The natural… Continue reading →
You might have noticed recent claims from BP and the US Government that clean up of the BP Oil Spill is basically finished and troubles are coming to an end.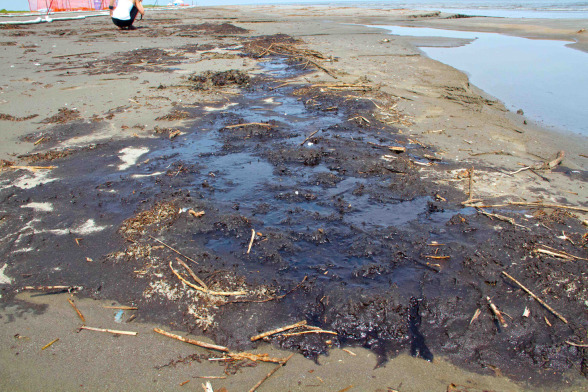 These claims are simply political ploys to suggest to the public that the largest oil spill in history is now behind us.
We all remember when the oil was gushing and massive plumes of oil would suddenly turn up missing, right?  Well, now that it's happening on a more massive scale and major amounts of oil are now missing, our leaders and corporate representatives are trying to… Continue reading
If confirmed, this could be the richest system of planets we have discovered outside of our own.
A Sun-like star has been spotted by scientists that is said to include 7 orbiting planets, one of which resembles Earth, according to a recent article published in Yahoo! News.

If it is confirmed, the star HD10180's planetary system would be the richest one found after 15 years of ongoing research.  One astronomer speculates this… Continue reading →
Gmail got a little more competitive on Wednesday as Google unveiled its Google Voice phone service designed to allow its users to make free phone calls directly from their email inbox.

In a major move to challenge the success of Skype, Google is basically offering every Gmail user a way talk on the phone for free, at least in 2010, to landlines and cell phones in the United States and Canada. Not only can Gmail users call any phone numbers, but they will also be assigned their own Gmail phone numbers. That way, phone users can call Gmail Voice users… Continue reading →
A massive particle detector designed to help scientists find antimatter is scheduled to dock on the International Space Station February 2011.
A machine developed to find antimatter in space has just begun its preliminary steps toward its voyage to the International Space Station scheduled for February 2011, according to an article in Yahoo! News.  
The European Center of Nuclear Research, or CERN, has built the 8.3-ton device to be docked onto the International Space Station for twenty years… Continue reading →