BP keeps shooting itself in the foot with bad decisions and shady practices, even at a time when they have the opportunity to quickly strive for public trust. From its already backed-up victim compensation program to its regulations regarding public beach accessibility, BP continues to try and take blame for the Gulf Oil Spill without actually dealing with the full repercussions.
In a supposedly generous offer by BP, attorney Kenneth Feinberg has decided that BP will not be subtracting the funds paid to BP clean-up crews from their victim compensation for the damages from the spill. In other words, BP… Continue reading →
Even though the BP well is planned to be fully plugged sometime on Sunday, disputes over employment loss are just heating up.
Beyond the debate amongst major companies like BP and Transocean over who caused the worst oil spill in history, disputes are brewing over employment lost due to the Moratorium put on deep-water drilling in the Gulf of Mexico by the Obama Administration.
A report released Thursday by the Obama Administration states that, although predictions showed between 8,000 and 12,000 jobs lost due to the moratorium, the current evidence shows little, if any, job loss in the region.… Continue reading →
A New Orleans sheriff requested that federal officials investigate the crews of workers cleaning up the BP oil spill to find out if any of them are illegal immigrants.
Tony Hayward agrees we should kill the birds that have been soaked in oil instead of traumatically cleaning them and releasing them back into the wild.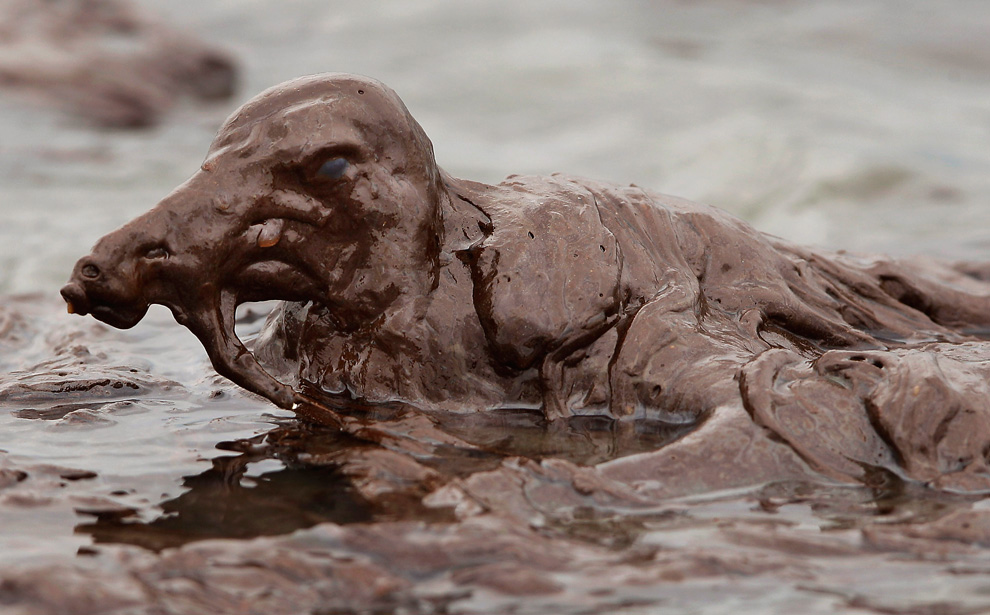 Unlike Hayward's previous comments that got him into trouble, this one has some merit. According to biologist Silvia Gaus in an article from Treehugger, the birds that become soaked in oil have a 1% chance of survival.  In past spills, birds that were cleaned and then released back into the wild died within approximately 7 days.   
To make things worse, the process of capturing the birds and cleaning them is… Continue reading
Over the weekend, signs of progress finally surfaced around the BP Oil Spill and the efforts to stop its flow of oil into the Gulf of Mexico; 4 Coastal States Brace for Impact.