Social Technology at the Oscars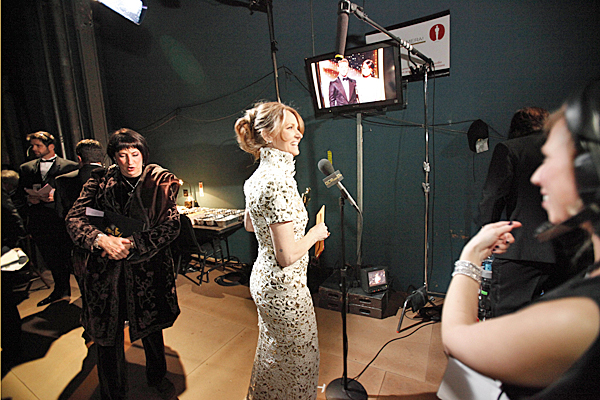 The Academy Awards, the world's most prestigious awards ceremony for the film industry, is also one of the most popular television events of the year. In 2011, the ceremony enjoyed a technological makeover.
The 83rd annual Academy Awards was supercharged with technology, making it much more accessible in many extra ways. Not only do fans want to see more from the red carpet, but also backstage, and even after the ceremony.
Oscars.org, for example, provided a backstage pass online that would allow viewers to see what was going on behind the scenes. For $.99, fans gained access to backstage cameras that gave them an even more in-depth Academy Awards experience. They could even switch from one camera to another, depending on what they wanted to see. Unfortunately some of the video footage was very low quality.
Apple and E! Entertainment Television joined together and released an iPad app exclusively for the Academy Awards. The Red Carpet application gave fans another perspective on the entrance and interviews of the celebrities arriving at the event.
Even Twitter got into the mix through Academy Awards host James Franco. The young star Tweeted about his morning before the event, Tweeted how he felt afterwards, and even sent his followers Twitter messages during the ceremony.
Technology is changing the way we consume media every day. With so many multi-taskers sitting in the electric glow of their television and computer monitors, including myself, it makes sense that these types of technology would become part of such a major event.
Did you participate in any of these technological approaches to the Oscars?
…and I'll ask it…Do you think The King's Speech deserved Best Picture???
4 Responses to Social Technology at the Oscars