Blackberry PlayBook: Challenging the Apple iPad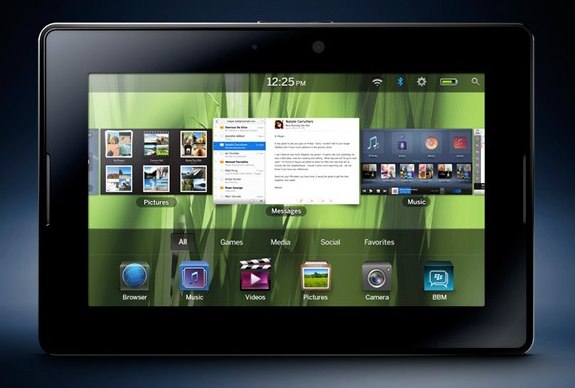 Research in Motion (RIM), the creator of Blackberry phones, is ready to challenge Apple in the tablet market.
It was announced that the Blackberry PlayBook, RIM's attempt to bridge the gap between smart phones and computers, will be available for purchase early in the first quarter of 2011. It's key feature? The price.
The Blackberry PlayBook will go on sale starting at less than $500, according to an article from PCWorld.com. The device will be available domestically in the first quarter of 2011 and will expand internationally in the second quarter, according to Engadget.com.
The PlayBook is comparable to the iPad, offering different yet important features. For example, the screen of the Blackberry PlayBook is 7 inches while the iPad is 9.4 inches. However, the resolution on the PlayBook is the same as iPad, actually providing you with a more detailed picture.
Another major difference between PlayBook and iPad is the RAM memory. In the iPad, you will get 256 megabytes of memory, while the PlayBook will give you 16 gigabytes. If you want more memory in your iPad, you must be willing to pay the cash.
Finally, the PlayBook is only equipped with WiFi, giving Apple iPad the advantage in the mobile computing arena.
As mentioned in the PC World article, the Blackberry PlayBook will have a huge hill to climb when it comes into competition with the next generation of Apple tablets. Since the PlayBook won't be released for a couple months, Apple has a chance to make some final touches before it heads into major tablet competition with other manufacturers.
If you are in the market for a tablet, you need to ask yourself a question about which is more important to you: access to 3G data and a big screen, or affordability and portability?