Tinychat: Not So Tiny Anymore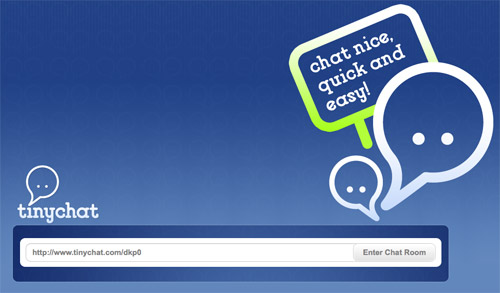 An article posted on TechCrunch today outlines the success of a fairly new video chat application on Facebook, called Tinychat.
Using Tinychat, you can easily and quickly invite any of your Facebook friends into a video chat, directly through the Facebook chat window. Even if the person you invite does not have Tinychat installed, they can still enjoy the video chat when invited.
According to TechCrunch, Tinychat is now the most widely used video chat application on Facebook. While there are other Facebook video chat applications available, such as Chatroulette and vChatter, neither has found such quick success as Tinychat. It has 2.4 million users so far, and it's growing.
The most impressive feature of Tinychat is the free P2P video chat service they offer outside of Facebook. It's really simple to use, requires no downloads (you should already have Flash), and again, is completely free. Just follow these instructions:
– Go to this web address: p2p.tinychat.com
– Create a unique name for your video call room
– Send your friend(s) the URL (p2p.tinychat.com/NAMEyouCHOSE)
– Once you are both at that URL, your free video chat should begin.
It's pretty shocking to see a service like Tinychat offered for free, especially considering you don't even need to sign up for an account.
Try out Tinychat and let us know what you think.