Say goodbye to your advertisement-free Twitter feed.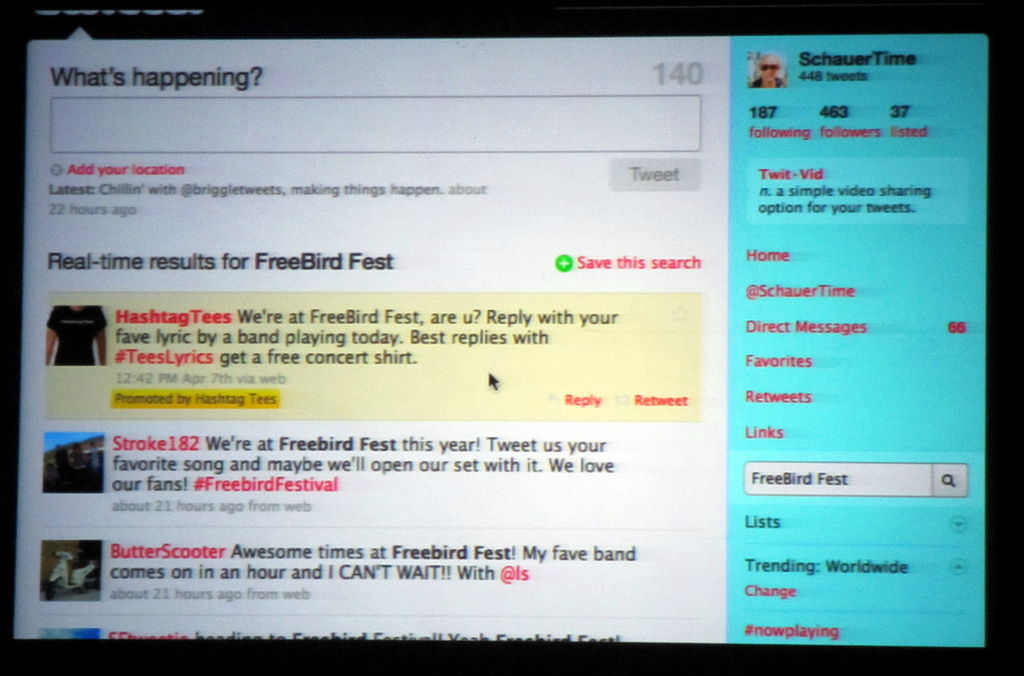 Starting today, Twitter members will be seeing advertisements directly in their timelines (also know as Twitter Feeds). You will only see the advertisements if you use HootSuite, a type of third-party Twitter software, but the inclusion of advertising in Twitter feeds will eventually roll onto Twitter.com and into your timeline.
If you have tried to experience the New Twitter only to find that it has frozen your account and locked you in to a blank screen, you are not alone. Here is an example of what I am talking about: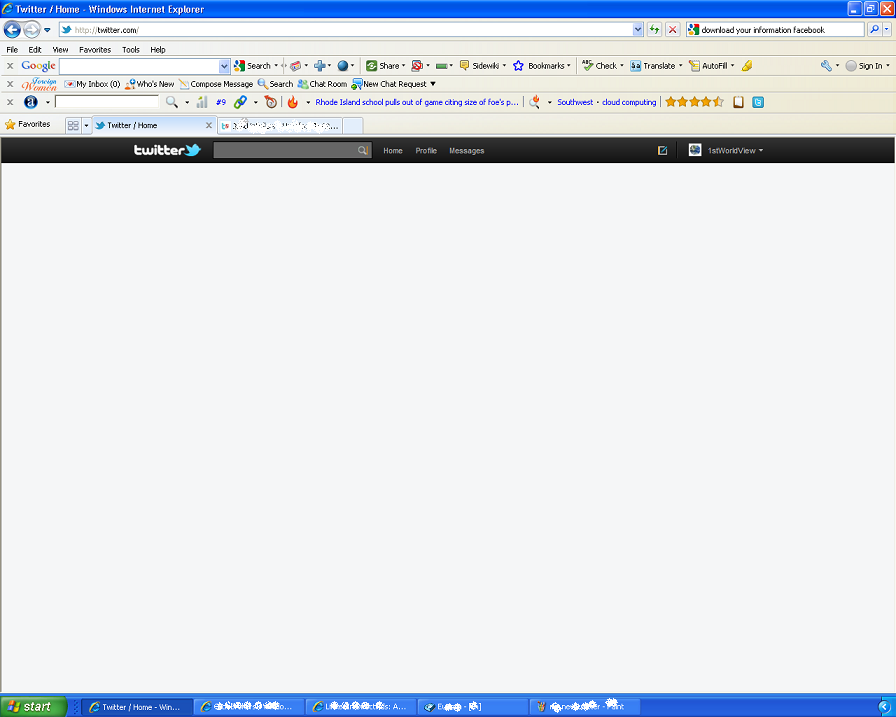 When I clicked the option to try to the New Twitter, the screen immediately appeared as above. When I clicked any of the top menu options, nothing happened. When I clicked the Twitter logo to return to the home page, nothing happened.
I thought closing the web browser would help, but it did not. Then I tried restarting my computer,… Continue reading →