Arizona's Stance on Illegal Immigration
On Friday of last week, Arizona governor Jan Brewer signed legislation that could push the extent of illegal immigration control in the state and force local law enforcement officers to ask anyone of "reasonable suspicion" for documents proving legal status in the United States.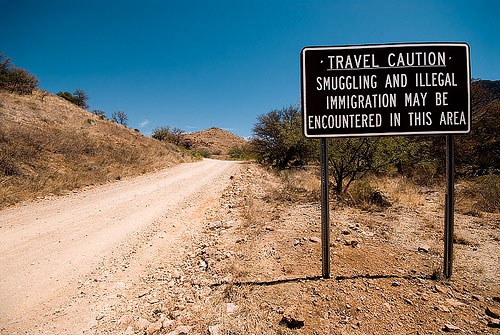 Senate Bill 1070 would essentially align Arizona's immigration laws with Federal immigration laws and would allow more thorough enforcement of them.
The legislation comes at a time when many Americans, Arizonans in particular, are tired of seeing illegal immigration take a back seat to other political and social issues. The goal of this legislation, however, is clear: deport illegal immigrants.
The Justice Department is reviewing the bill to determine whether or not it meets certain "Constitutional safeguards."
Janet Napolitano, President Obama's Homeland Security Secretary, is heavily opposed to the legislation. She believes the law, if put into effect, would actually detract from efforts to crack down on the illegal immigrants who are committing major crimes. Napolitano is interested in comprehensive immigration reform.
Mexican president Filipe Calderon has released statements criticizing Arizona and the potential immigration laws, suggesting those laws will only invite the violation of the Latino community's rights. Calderon is under pressure to take a frustrated, aggressive stance on the issue.
Essentially all Latino people in the United States will become suspects. Calderon has offered to provide assistance to any Latinos in America who find their rights are being violated by these changes. Calderon also suggested that the new laws could seriously harm political and trade ties between the Merxico and the U.S.
According to the a Christian Science Monitor article, the legislation currently states "all Mexican citizens could be bothered or questioned without motive at any moment."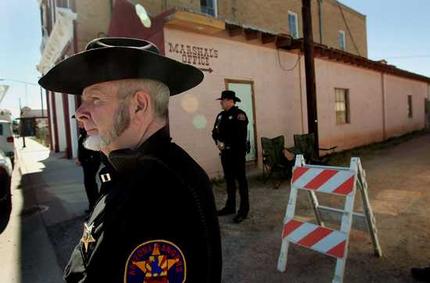 Is this new legislation too extreme?
A majority of Arizonans are worried that the new laws will cause rights violations, but even more of them believe the laws are necessary.
Approximately 460,000 illegal immigrants currently reside in Arizona. According to a New York Times blog, 1/3 of Arizona's uninsured are illegal immigrants and approximately $2 million is spent on educating children of illegal families each year. Furthermore, the youth labor force in Arizona is unfortunately low because they have to compete over jobs with illegal immigrants.
Some Latino's rights will be violated if this legislation takes effect, but something must be done to stop this criminal act we have allowed to go on for too long.
This bill does not say people from Mexico cannot reside in the United States. Instead, it allows those people who have followed the rules and paid their dues to receive the rights and freedoms they have earned. This bill is aimed at those who have cheated the system and are reaping the rewards earned by others.
To immigrate, people must learn how to do so legally. Citizens of the United States follow the laws; if they don't, the laws are enforced. If illegal immigrants want to live in the United States, they should also be forced to deal with the consequences of breaking the laws.
What do you think?  Start the discussion here!
3 Responses to Arizona's Stance on Illegal Immigration