Recovering the Blowout Preventer
So far, we have only heard reports that the BP well cap was removed successfully, the first of many steps to finally plugging the well for good.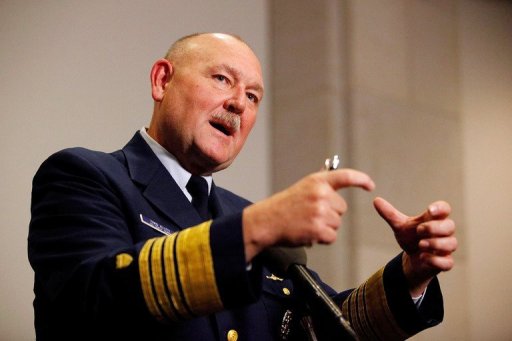 The well had been plugged with cement and mud prior to the cap's removal, a cap that originally stopped the gushing well that spilled over 4 million barrels of oil. According to reports, the cap has been removed successfully and without leakage of oil.
Clean-up crews are standing by in case of any problems, but nothing has been reported yet. This step of removing the well cap is just one in a series to eventually remove the failed blowout preventer and lift it 5,000 feet to the surface.
As noted by Thad Allen in the video posted here on Thursday, there is a risk that bad weather and rough seas, among other things, could cause the blowout preventer to swing back and forth as it is lifted to the surface.
The main goal behind recovering the blowout preventer is finding evidence. This piece of equipment is a major part of understanding what actually happened to cause this disaster.
The "Bottom Kill" operation, which will plug the busted well for good, has been delayed until the old blowout preventer is removed and replaced with a new one.
The blowout preventer is expected to be removed Thursday night.


7 Responses to Recovering the Blowout Preventer